The mission of the Lincoln Midwest Ballet Company is to promote excellence in the art of ballet through performances, education and community outreach.
The Lincoln Midwest Ballet Company (LMBC), a non-profit organization, was founded in 1989 with the merger of The Lincoln City Ballet, formed in 1979, and the Ballet Midwest Dance Company, formed in 1985. The two organizations joined to further their common vision of supporting and advancing ballet in Lincoln, Nebraska. As the founder of Ballet Midwest Dance Company, our Artistic Director, Shari True, was instrumental in the merger and creation of the Lincoln Midwest Ballet Company.
The opportunities provided by the Lincoln Midwest Ballet Company in the community are designed to teach and expose young people to the discipline and art of dance. Our annual production of The Nutcracker, includes professional dancers from around the nation and nearly 200 cast, apprentice and company dancers from the Lincoln area.  Spring performances, camps/master classes and educational outreach are all strong components of LMBC.
Alumni of the Lincoln Midwest Ballet Company have been accepted into prestigious ballet programs, including the Boston Ballet Summer Workshop, Alonzo King Lines Program, Aspen Ballet West, Joffrey Ballet School, the St. Louis Ballet Summer Workshop, Butler University, the University of Utah, the University of Arizona and the Houston Ballet. Many LMBC dancers have gone on to careers as professional dancers throughout the nation. 
Artistic Director, Shari True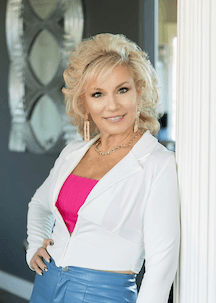 Shari True founded Ballet Midwest in 1985 which then merged with Lincoln City Ballet in 1992. The new company was renamed Lincoln Midwest Ballet Company (LMBC) and True stayed on as artistic director. Offering high quality artistic  and educational opportunities for young dancers is her passion. Under her direction, the Company has provided educational outreach programs such as the annual LMBC Summer Camp and Backstage at the Ballet.
True is a graduate of the University of Nebraska-Lincoln, with degrees in elementary education and dance. She was a member of Orchesis Dance (ensemble), UNL Flag and Dance Corp, and the Nebraska Dance Ensemble in Classical Ballet.  Her professional dance experience includes being on staff of the Ballet West Summer Dance Camp in Colorado and the St. Louis Ballet. True has taught master ballet classes in Denver, Dallas, and Kansas City. In 1980, she started her own dance academy in Lincoln, now called True Dance & Co., providing instruction in classical ballet, jazz, pointe, and tap to many Lincoln area youth.
Her artistic achievements include writing and choreography for The Crystal Slippers, an original ballet that premiered in Lincoln and went on to be performed by the Chamberlain Ballet Company in Dallas, Texas. She also choreographed Carmina Burana for Lincoln's Symphony Orchestra in 2002. Lincoln audiences have also seen her choreography in Pinewood Bowl productions of  Hello, Dolly! and Carousel. 
Shari may be contacted at shari.true@hotmail.com
Artistic Staff
Artistic Director: Shari True
Executive Director:  Audrey Poehlman
Technical Director: Comprehensive Design Solutions, Tom Curtright
Head Costumer and Costume Builder: Maralee Maldavs, JEM Creations
Assistant to the Costumer: Emily Maldavs
Hair and Make-up Designer/Assistant Costumer: Donna Himmelberger
Lighting Designer: John Himmelberger
Stage Manager: Melanie Rudy
Assistant Stage Managers: Elizabeth Brunke, Sarah Halsted
Rehearsal Assistants:  Besty Andersen, Ashley Rutt