2013 Summer Camp Faculty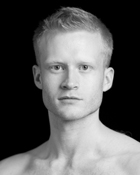 Adrian Fry
Adrian Fry is returning to Lincoln Midwest Ballet Company for a third time. He danced the part of the Prince in the March 2012 LMBC production of "Cinderella" and as our Cavalier in the 2012 "Nutcracker." Originally from Elkhorn, NE, Fry joined the corps de ballet of Salt Lake City's Ballet West in 2010 before being promoted to soloist in 2012. He trained under Robin Welch at the Omaha Theater Ballet School with additional training at the School of American Ballet in New York and Pacific Northwest Ballet School in Seattle. Prior to joining Ballet West, Fry danced for four seasons at Oregon Ballet Theatre in Portland. He's toured both nationally and internationally, most recently dancing at the Kennedy Center in Washington DC and last summer performing at the Chicago Dancing Festival.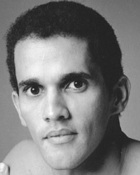 Servy Gallardo
Servy Gallardo is a native of Valencia, Venezuela. He received his Cuban training from Maestro Jose Perez, Karemia Moreno, Elena M Vera, and Julio Lamas. After only four years of training, he received his first contract at the National Ballet of Caracas. Within two years he was invited to join the National Ballet of Venezuela as a principal dancer. Gallardo was a principal dancer with many ballet companies including: Cleveland, San Jose, Sacramento Ballet, North Carolina Dance Theatre, and Chautauqua Ballet. His career highlights include being featured in numerous principal roles such as: Franz and Dr. Coppelius in "Coppelia," Romeo and Mercutio in "Romeo and Juliet," Basilio in "Don Quixote," Albrecht in "Giselle," and Puck and Oberon in "A Midsummer Night's Dream". He has worked extensively on creating new works with renowned choreographers such as Dwight Roden, Mark Godden, Nicolo Fonte, and Alonzo King. Gallardo served as an instructor for Dance Place while directing the Boys Program at the North Carolina Dance Theatre as well as being the company teacher for NCDT. He taught at Davidson College in Charlotte, NC and the Piedmont Dance Conservatory. He was the Ballet Master for The Rock School for Dance Education for four years. In 2007, he was awarded the "Outstanding Choreographer Award" at the Youth America Grand Prix Philadelphia Regional Competition. His students have gone on to join companies such as San Francisco Ballet, Atlanta Ballet, Ballet Arizona, and the Houston Ballet. Mr. Gallardo is currently a faculty member with the Peoria Ballet Academy.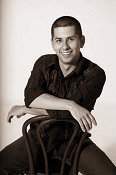 Richard Elszy
Richard Elszy began his formal dance training at the University of California, Irvine, where he studied under Donald McKayle and David Allen. He has since trained in Chicago at the Ruth Page Center with Larry Long, in Philadelphia with the Philadanco Dance Company, and in Los Angeles with Paul Morgan. Richard has been a teacher in the Paula Morgan Technique for 7 years, and is one of a few teachers accredited to instruct her syllabus. As a personal teaching assistant, he has traveled with Paula Morgan throughout Europe, America and Canada; he can also be seen in all of her Technical DVDs. Richard has danced professionally in numerous dance companies including Chicago Arts Project and Civic Ballet of Chicago. Richard's TV and stage credits include the Tokyo Disney Sea, Regis & Kelly Live, Dance Flick and Aladdin: A Musical Spectacular. He has choreographed for several dance programs including UCLA, USA (United Spirit Assoc.), Silverlake Contemporary Ballet and Dancer's Edge. Currently Richard works as the director of technique at Adage Dance Center where he has also won several FDC titles and accreditations; including the 2011 Rainbow Elite Video of the Year for "Step Sisters" and the Best Novelty/Character Musical Theater 2012 KARTV nomination for "500 Miles". Former students of Richards have gone on to perform with professional modern/contemporary companies, collegiate dance programs, have been featured on TV shows such as "So You Think You Can Dance", and have danced and choreograph for artists including Lady Gaga and Miley Cyrus.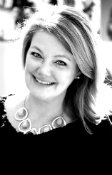 Robin Gifford
Robin is the owner of Springboard, a personal development, modeling and pageant-coaching studio. Robin has worked as a model in Tokyo, Paris and New York, then as an agent and scouting director for IMG Models and Elite Model Management in New York City. She has also served as a model editor for two fashion publications. During her tenure with Elite, People magazine dubbed her "Madame No" in a feature article naming her North America's top scout.
Robin returned to Nebraska, working corporately for 10 years before combining her business background with her modeling experience and founding Springboard. Robin does not believe pageants or modeling is about the glitz and glam! It's about personal development, discipline, communication, poise and confidence.
She holds a B.A. in political science from Columbia University in New York City.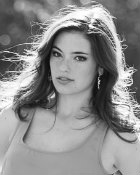 Emerie Gifford
Emerie Gifford is an 18 year old from Lincoln. She is currently a modeling and pageant coach for Springboard. She recently gave up her title as Miss Northwest Outstanding Teen. She has held two national titles previously. Emerie has modeled in New York and Chicago, played the lead in Bye Bye Birdie at the Johnny Carson Theater at the Lied and enjoys performing with an Improv Troupe. She is passionate about her platform, Love the Skin You're In, promoting self-acceptance among young women. Emerie will be a freshman at the University of Nebraska this fall where she will study Political Science and Global Security.