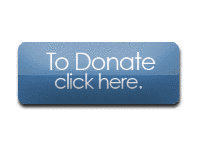 There is no place like the Ballet
The Lincoln Midwest Ballet Company has brought professional level
training and beautiful Nutcracker and spring ballet performances
to Lincoln for more than 30 years.
There is no place like the ballet!
News
Posted on 03/24/2016

Online registration for Summer Intensive is open and deposits are due May 1. Register now to cultivate your ballet and performance talent in the company of other high-level dancers seeking to take their artistry to the next level. Space is limited!

Posted on 03/23/2016

2016 Summer Ballet Camp featuring the beloved story of the Nutcracker is open to all dancers ages 6-9 with no audition required! Ballet, music, costumes, crafts and more! Visit the Summer Ballet Camp page under 'Events' for more information.

2016 Summer Intensive

Posted on 02/02/2016

LMBC's Summer Intensive will be July 25 - August 5 on the UNL campus. More information will be announced very soon!